Nicole Brown, MS, RD, LD, HFS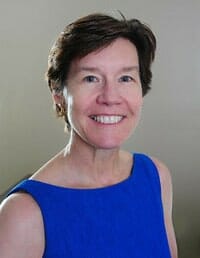 Nicole Brown is passionate about health promotion! She assists patients with incremental lifestyle changes that help lower cholesterol, improve blood pressure, manage blood sugars and other important nutrition changes in addition to weight management.
She is a registered dietitian with a Master of Science degree from the University of California, Berkeley and more than 25 years of experience in clinical nutrition and health promotion.  Certified by the American College of Sports Nutrition as a Health Fitness Specialist, she also advises patients on physical activity and exercise.
Born in Verdun, France, Nicole was raised with a love for and appreciation of preparing and eating delicious food.  She has lived and worked throughout the United States including California, Washington State, Alabama, and Virginia.  While living in Germany for three years, she developed  tours of German Supermarkets and continued her private practice abroad.
At the NCWW, Nicole meets with individual patients, teaches the Nutrition and Behavioral Principles series, and takes patients and family members on Trader Joe's tours. When she is not at the NCWW, she is a research dietitian with the SCALE Study sponsored by Novo Nordisk and the Mautner Project's study on obesity in lesbians.  For the past five years, she has been active in the Northern District of the Virginia Dietetic Association Executive Board where she supports the NDVDA's efforts to support the health of Virginians.  On an annual basis, she participates in the Overnight Walk, a fundraiser for the American Foundation for Suicide Prevention.  For fitness, Nicole plays inter-club and USTA doubles and singles tennis, lifts weights, and walks a lot.  She lives in Springfield, VA with her husband and teenage daughters.