Meet Our Team
NCWW is proud to have a team of healthcare professionals that share a common vision that shapes our Center. We believe in science-based, patient-centered, warm, and compassionate care – Where Science Meets Humanity.
Learn about the members of our team:
Dr. Scott Kahan is the Director of the National Center for Weight and Wellness. He is a physician trained in both clinical medicine and public health. He serves on the faculties of the Johns Hopkins Bloomberg School of Public Health, the George Washington University School of Medicine, and the George Washington University School of Public Health and Health Services. He is the former Director of the George Washington University Weight Management Program and former Assistant Director of the Johns Hopkins Weight Management Center.  Read More…
Allison Grupski, PhD is a clinical psychologist specializing in health behavior change and obesity-related concerns.  When she first learned about NCWW, she was immediately impressed by the unique patient-centered philosophy and providers' deep understanding of the complicated factors impacting people with obesity such as weight stigma and treatment bias. Read More…
Dr. Michelle Toussaint is a clinical health psychologist with a diverse background in mental health, nutrition, and physical activity. She received her Ph.D. in Clinical Health Psychology from Yeshiva University/Ferkauf Graduate School of Psychology in New York.  She has received Master's degrees in both Nutrition Science and Mental Health Counseling. Read More…
Dr. Bill Picon is a clinical psychologist who specializes in the psychology of long-term management of eating and weight control. Dr. Picon served as a senior psychologist at the George Washington University Weight Management Program from 1981 to 2011. He earned his Ph.D. from the University of Maryland, then completed an internship in clinical psychology at Spring Grove Hospital Center and a psychology residency at St. Elizabeth's Hospital.
Read More…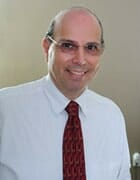 Dr. Benjamin Bronheim is a psychiatrist who provides both psychotherapy and medication consultation to adults with a broad range of psychological and behavioral disorders. For the past 30 years, Dr. Bronheim has specialized in treating individuals with obesity and eating disorders, dissociative disorders, and the effects of physical, sexual and psychological abuse. He supports patients through a range of individualized approaches including psychodynamic psychotherapy, mindfulness, and guided imagery. Read More…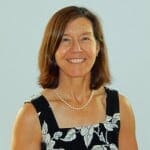 Nicole Brown is passionate about health promotion! She assists NCWW patients with incremental lifestyle changes that help lower cholesterol, improve blood pressure, manage blood sugars and other important nutrition changes in addition to weight management. She is a registered dietitian with a Master of Science degree from the University of California, Berkeley and more than 25 years of experience in clinical nutrition and health promotion. Read More…
Kathleen Rodgers has a Master's Degree in Exercise Physiology from the University of Maryland, and a Bachelor's Degree in Dietetics from California State University, Long Beach. She has over 20 years of experience as a Licensed and Registered Dietitian in a variety of locations and professional settings. Furthermore, she has over 15 years of experience as a Certified Diabetes Educator, and is also a Certified Specialist in Sports Dietetics. Read More…
Brian Richey, BS
Brian Richey is a Medical Exercise Specialist; he helps people develop safe and effective conditioning programs to increase physical activity, improve mobility, and manage physical limitations. Brian graduated from the University of Hawaii with a B.S. in Exercise Science/Kinesiology and has numerous advanced certifications, including Medical Exercise Program Director (American Academy of Health, Fitness and Rehab Professionals), Medical Exercise Specialist (American Academy of Health, Fitness and Rehab Professionals), Post Rehabilitation Conditioning Specialist, and others. Brian has had a long weight management journey, both personally and professionally, which drives his passion for supporting the people he works with and helping them to improve their quality of life. 
Allison Rose holds a Master's degree in Behavioral Science and Health Education from the Johns Hopkins University School of Public Health, and she has been a certified personal trainer (CPT) with the National Academy of Sports Medicine (NASM) since 2002. Allison is also a registered yoga teacher (RYT) with Yoga Alliance and conducts both group and one-one-one classes in Vinyasa flow, gentle and restorative yoga, and meditation. Allison is uniquely trained in trauma-sensitive yoga techniques and as an Ayurveda Yoga Specialist. Read More…